Published: 20 April 2015
by
Last updated: 3 June 2018
So I'll be raving a lot about this little PC, so I think it's worth referencing directly in all related posts. What exactly is the Raspberry Pi?
Directly from the Official Raspberry Pi website: The Raspberry Pi is a low cost, credit-card sized computer that plugs into a computer monitor or TV, and uses a standard keyboard and mouse. It is a capable little device that enables people of all ages to explore computing and to learn how to program in languages like Scratch and Python. It's capable of doing everything you'd expect a desktop computer to do, from browsing the internet and playing high-definition video, to making spreadsheets, word-processing, and playing games.
"What's more, the Raspberry Pi has the ability to interact with the outside world and has been used in a wide array of digital maker projects, from music machines and parent detectors to weather stations and tweeting birdhouses with infra-red cameras. We want to see the Raspberry Pi being used by kids all over the world to learn to program and understand how computers work."
A powerful feature of the Raspberry Pi is the row of GPIO (general-purpose input/output) pins along the top edge of the board. A 40-pin GPIO header is found on all current Raspberry Pi boards.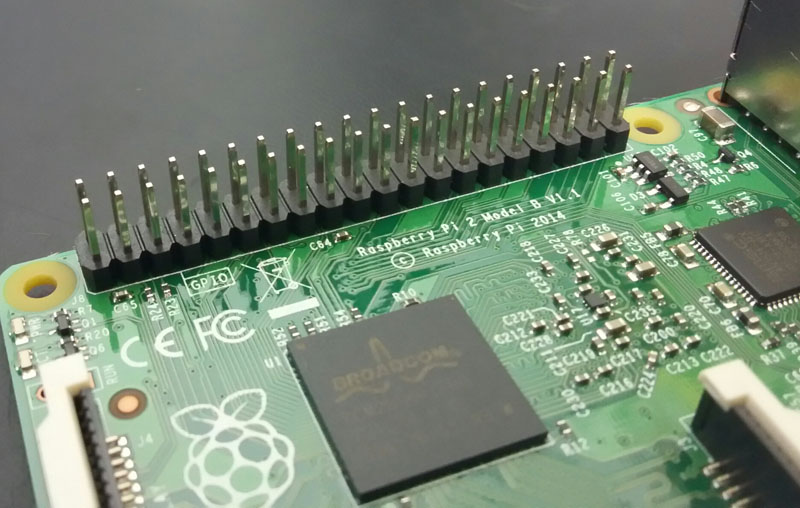 Any of the GPIO pins can be designated (in software) as an input or output pin and used for a wide range of purposes.
For me, the Raspberry Pi is a cheap little computer to be used in some of my projects to make life a little easier, cheaper and most of all, more interesting. You can set up fully working Raspberry Pi from scratch for under a grand!
If you search the internet, there are literally hundreds of DIY projects done by ordinary people like you and me.
As the developers intended, I also recently started using the Raspberry Pi and its basic operating system for learning programming.
Raspberry Pi 2 specifications
SoC: Broadcom BCM2836 (CPU, GPU, DSP, SDRAM)
CPU: 900 MHz quad-core ARM Cortex-A7
Architecture: 32-bit
GPU: Broadcom VideoCore IV @ 250 MHz
H.265 ready: No
RAM: 1 GB LPDDR2 (900 MHz)
Networking: 10/100 Ethernet
Bluetooth: none
Storage: microSD card
GPIO: 26-pin header, populated
Pin size: male, 5 x 2.54 mm
Interfaces: Serial, SPI, I2C
Ports: HDMI, 3.5 mm analogue audio-video jack, 4× USB 2.0, Ethernet, Camera Serial Interface (CSI) & Display Serial Interface (DSI)
Power rating: 800 mA (4.0 W)
Power source: 5V via MicroUSB or GPIO header
Size: 85.60 x 56.5 mm
Weight: 45 g
Raspberry Pi 3 specifications
SoC: Broadcom BCM2837 (CPU, GPU, DSP, SDRAM)
CPU: 1.2 HHz quad-core ARM Cortex-A53
Architecture: 32-bit/64-bit
GPU: Broadcom VideoCore IV @ 400 MHz
H.265 ready: Yes, limited to 1080p at 30fps
RAM: 1 GB LPDDR2 (900 MHz)
Networking: 10/100 Ethernet, 2.4 GHz 802.11n wireless
Bluetooth: Bluetooth 4.1 Classic & Bluetooth Low Energy (BLE)
Storage: microSD card
GPIO: 40-pin header, populated
Pin size: male, 5 x 2.54 mm
Interfaces: Serial, SPI, I2C
Ports: HDMI, 3.5 mm analogue audio-video jack, 4× USB 2.0, Ethernet, Camera Serial Interface (CSI) & Display Serial Interface (DSI)
Power rating: 800 mA (4.0 W)
Power source: 5V via MicroUSB or GPIO header
Size: 85.60 x 56.5 mm
Weight: 45 g