Published: 10 March 2017
by
After new content has been loaded to Kodi's storage locations, a media library update is required to add this content to the front-end. This post will show how to automate this process by installing an auto library updater for Kodi.
This is an ongoing post. Please suggest corrections, explanations, etc. in the comment section at the bottom of this page.
By default, Kodi's media library can be updated manually or each time the system boots up (System -> Video -> Library settings -> Update library on startup).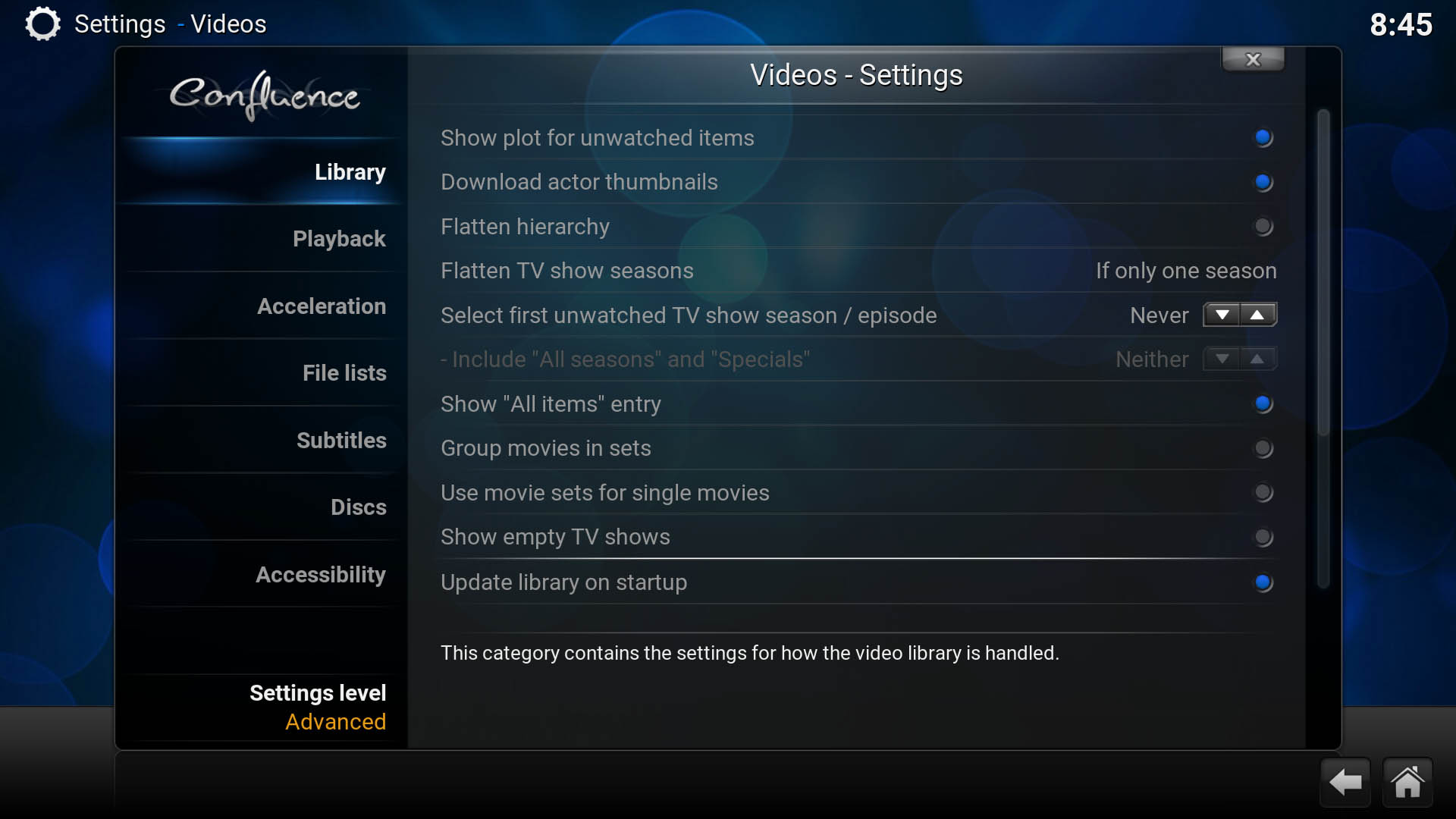 Library Auto Update Add-on for Kodi
This Library Updater is available through Kodi (over the internet) and will update music and/or video libraries according to the times you specified (either per 24 hours or a Cron-based timer).
To get this add-on, from System go to Settings -> Add-ons -> Install from repository. Choose the Kodi add-on repository and then Program add-ons. Scroll down and Install Library Auto Update.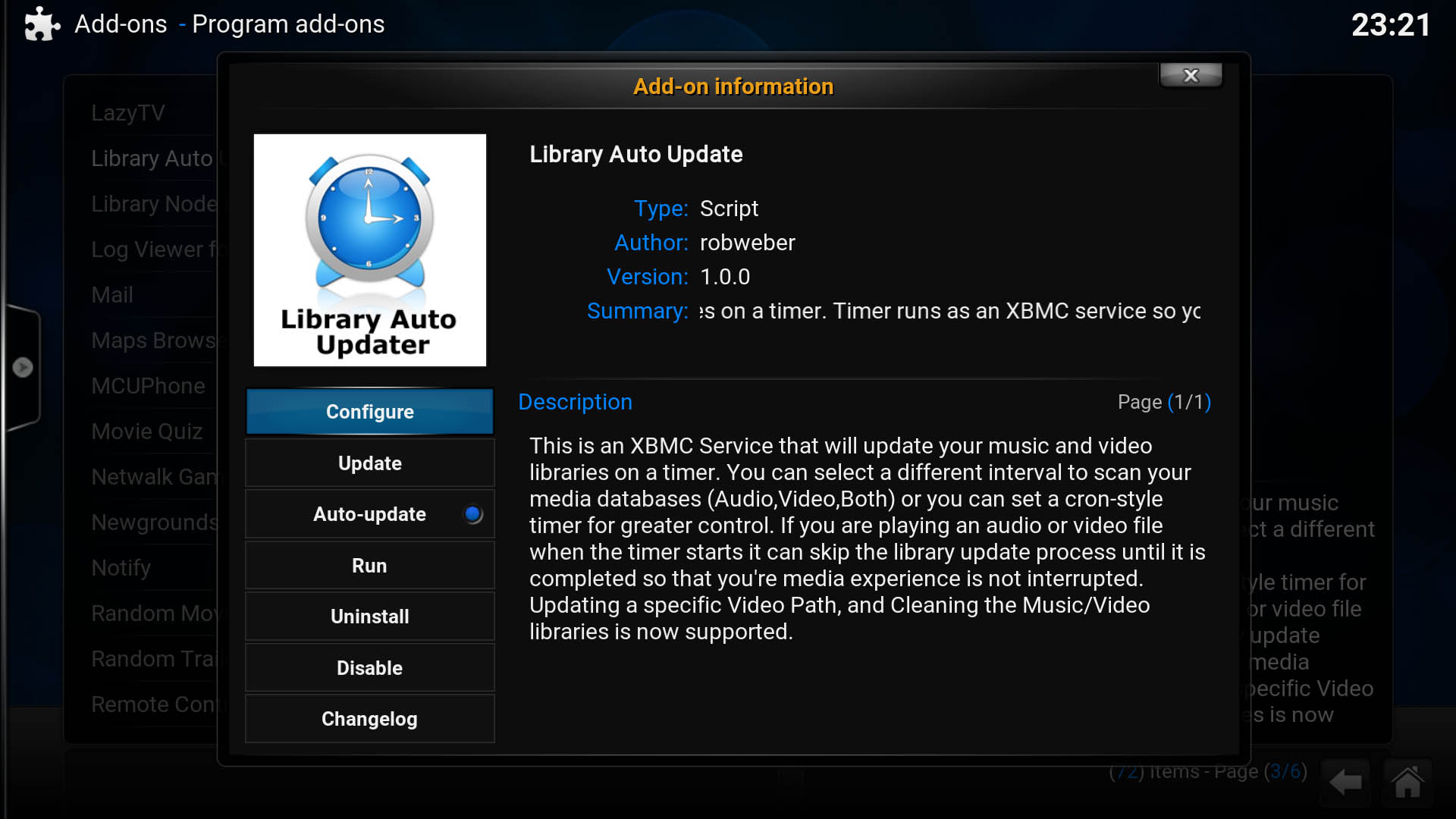 After the add-on has been downloaded and enabled (installed), go back to Library Auto Update and choose Configure. The configuration settings from here should be easy to go through.
To change the Library Auto Update settings again in the future you can find the add-on under Programs and use the context menu (right click or press 'C') to access the options.