Published: 13 February 2019
by
Last updated: 30 May 2021
When 3D printer space was limiting my solution was to print a custom filament hanger.
Introduction
Not having enough space to continue working on your desk area while 3D printing, or to keep on having to use old items to elevate 3D filament spools might be discouraging.
A 3D filament spool hanger can save a lot of space. Having a 3D printer, designing and printing your own filament hanger is fairly easy.
The aim of this project was to create a universal spool hanger that could be hanged from a shelf close to the 3D printer.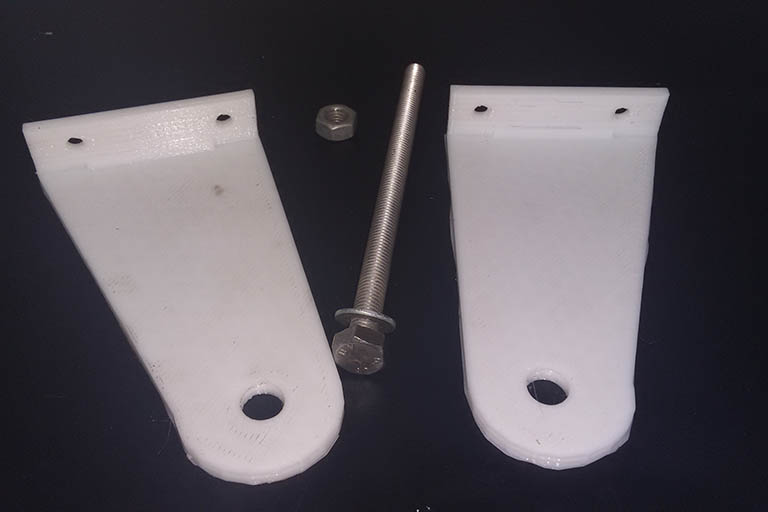 For a quick reference, also see the video on YouTube:
Tools and accessories used
This is a simple project. Apart from the 3D printed arms and the shelf where it will be mounted, only a hammer, screwdriver, screws, a nail, adhesive putty and a bolt and nut were used.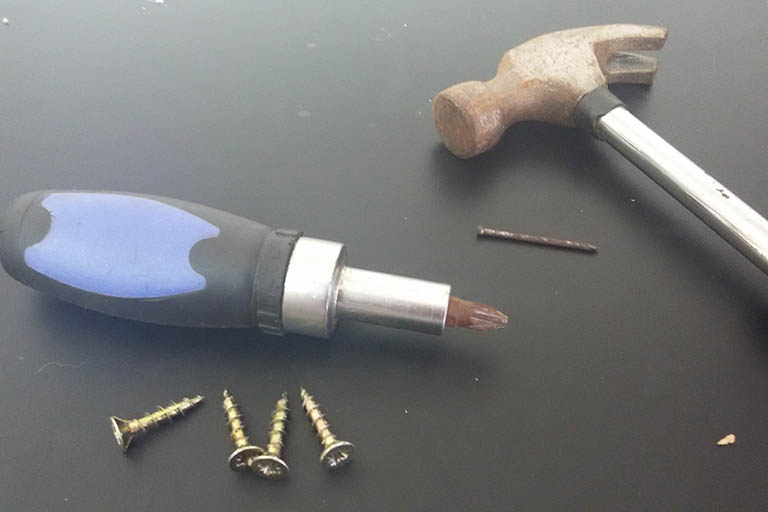 The hanger arms
The main items of this project were the filament spool arms. Things to consider was the thickness of the nut and bolt that I was going to use, the size of the wood screws, and the average size of a filament spool.
Measurements were taken, estimates were made and I jumped into Tinkercad.
I wanted to keep the design as simple as possible. The holes were estimated to be large enough for the bolt and screws to get through without having to damage the PLA. The length was estimated to be a little longer than the radius of the largest spool holder I had.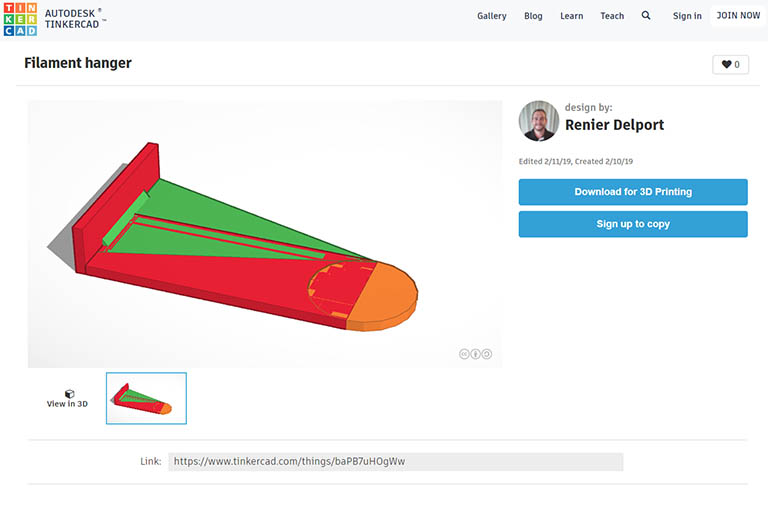 You can edit and download the 3D print file directly from Tinkercad. Please remember to like my designs in order to help more people find them.
Slicer settings
Two filament hanger arms need to be printed. One of the two arms needs to be mirrored using the 3D printer slicer software (I used Repetier-Host).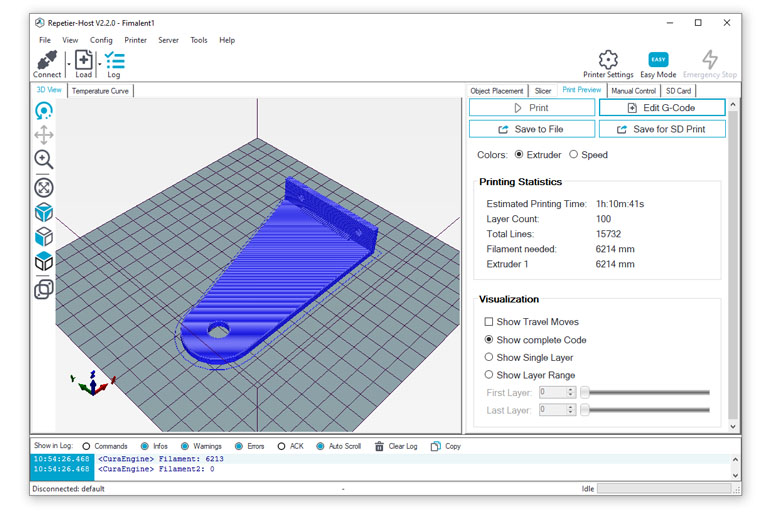 On my TEVO Tarantula, each arm took 1h and 19min to print. My default printer settings add rims around prints, so that needed to be cleaned.
Installing the hanger arms
Remember that the aim of this project was to have the filament spool out of the way while printing. In my case, I had to move the 3D printer to a location where it would be in reach of the spool while it was mounted to the bottom of a shelf.
I used adhesive putty to temporarily mount the arms in order to align them and make the holes for the screws. Initial screw markers were made by using a hammer and nail. The screws were pre-sunk before permanently mounting the arms.
3D printing accessories
To get started with 3D printing, you might need some of the following accessories.
Conclusion
A 3D filament spool hanger can save a lot of space. Having a 3D printer, designing and printing your own filament hanger is fairly easy.
Behind the Scenes is a free, informative website. If you find value in any of our content, please consider making a donation to our cause, or becoming a Patron for exclusive content.

Save, share & discuss
Your comment is important, but don't be a knob. Keep it constructive and polite.
More 3D printing related posts