Published: 6 December 2018
by
Blender is a free 3D modelling software suite with a monkey named Suzanne as a mascot. It can be used for creating animated images, video animation, 3D print models, video games and much, much more. Sounds like fun?
Introduction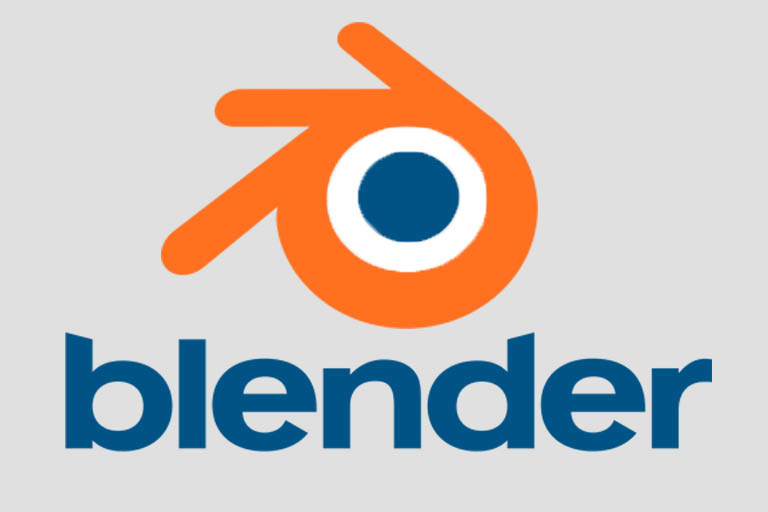 Blender has been around the block for many years now. Since its first version released way back in 1998, it has been developed into a professional suite that competes with paid 3D modelling software such as Maya and Autodesk 3ds Max. The latest version is 2.8 (Jul 2019).
Hardware & software
Versions for Windows (32/64 bit), Mac (64 bit), Linux (32/64 bit) and Steam can be downloaded and is easy to install.
Blender can be used with or without a 3D graphics card. Multiple GPUs (graphics cards) can be used simultaneously to speed up renderings. CUDA, used by Nvidia graphic cards, are supported on all available operating systems. AMD graphic cards using OpenCL are supported in Windows and Linux.
Resources
For most, Blender will be used to beautifully render 3D scenes and models. Being quite comprehensive, the learning curve will be tough for most users. I strongly recommend taking an online Blender Training course.
For 3D printing
Although there are many, probably much easier to use software packages available to make 3D models, Blender model files can be exported for 3D prints. Blender can export files to be used by Wavefront (.obj) and STL, amongst others.
For LEGO designs
Blender is compatible with many 'LEGO design' file formats. Popular file formats to use are COLLADA and OBJ files. Although not the easiest and, in some case, the most realistic way, Blender can be used in various ways for LEGO renders, animation, brickfilms and more.
Blender versions
Traditionally, Blender releases larger updates in 0.1 increments and smaller updates in increments of 0.01. The latest stable version of Blender is 2.8 (Jul 2019).
Blender 2.7(9b)
This was the first version of Blender I installed and used. It had a tough learning curve. Cycles were the strongest render engine in this release.
Blender 2.8
Blender version 2.8, is considered a huge upgrade for the software. Some experts reckon that it should have been bumped to version 3.0. This version of Blender (released 30 July 2019) has made a lot of changes and improvements, almost everywhere.
Major changes were introduced to the UI to improve usability and to make new users feel more welcome. Evee is now the default render engine. I started to use Blender 2.8 in September 2019.