Published: 15 October 2018
by
Breadboard power supplies are easy-to-use, companion modules which provide a regulated voltage to the power rails of solderless breadboards. They are both easy to use and extremely useful for fast, efficient breadboard prototyping of micro-electronic projects.
This is an ongoing post. Please suggest corrections, explanations, etc. in the comment section at the bottom of this page.
Although there might be many different shapes, sizes, voltage and amperage variations, the idea of a breadboard power supply is to supply steady power to a breadboard. Some models, such as the RobotDyn 5V/3.3V Breadboard Power Supply (see the video above), can make things easier by being able to connect directly onto the power rails of a breadboard supplying Vcc and GND connections. The input of these power supplies are chosen to be able to be down-regulated to supply its intended voltage and amperage levels.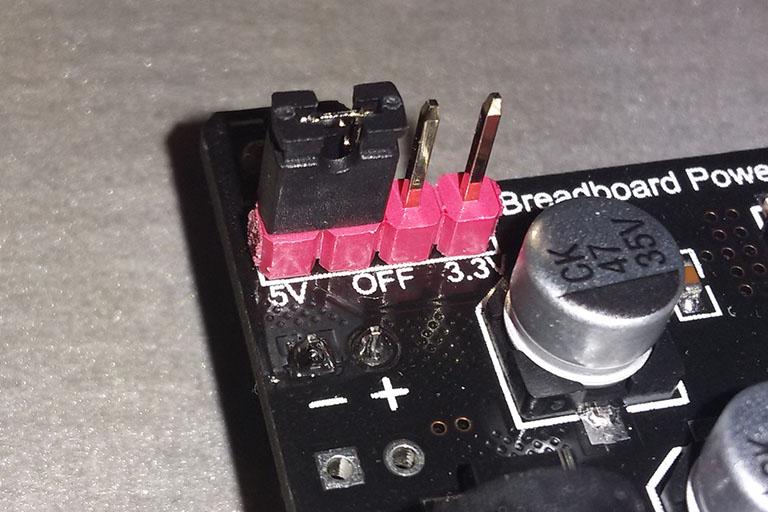 On/off switches add an easy way to connect and disconnect the power supplied by the mode without having to disconnect any wires. An indicator LED will also be helpful to indicate whether the module is powered up or not.