Published: 9 September 2019
by
Last updated: 19 January 2021
MailChimp is an easy-to-use online marketing platform. By using MailChimp for email marketing, a lot of traditional marketing functionality is automated.
Introduction
Mailchimp is an American marketing automation platform and email marketing service. All MailChimp's features, including their email marketing ones, are comprehensive in nature and customisable. They are also fairly easy to use.
Pricing is very flexible, but mainly depends on the total amount of email recipients and ranges from free to a couple of hundred rands.
Email lists
MailChimp has been around for a couple of years now and knows how to simplify email marketing.
Basic functionality related to email marketing includes the creation and management of email lists, monitoring the quality of these lists, and the easy incorporation of these lists into email campaigns.
On top of their online platform (no software needed), they offer secure, fast and reliable email servers to make sure each and every email is delivered to its recipient.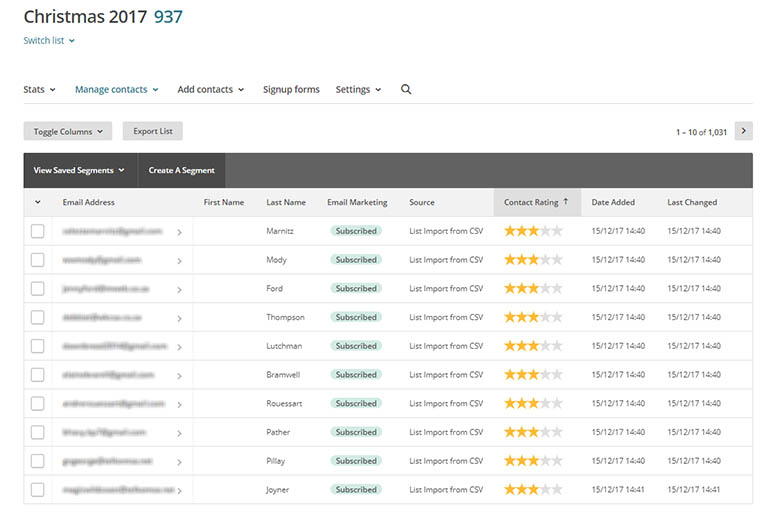 Email campaigns
By creating email campaigns, one email can be sent to multiple recipients on the email list — without them knowing about each other. Various types of campaigns are available, including RSS Feed (one that automatically posts email containing, for example, information from a website), to one-off emails.
Depending on the settings, scheduling of campaigns is also possible. The campaign creator process takes the user in a step-by-step fashion through the various settings and options and ends with a WYSIWYG template (reusable layout) builder.
Optionally, the process can be in a 'wizard format' to guide first-time users. MailChimp has all the tools you need to create comprehensive and professional-looking emails.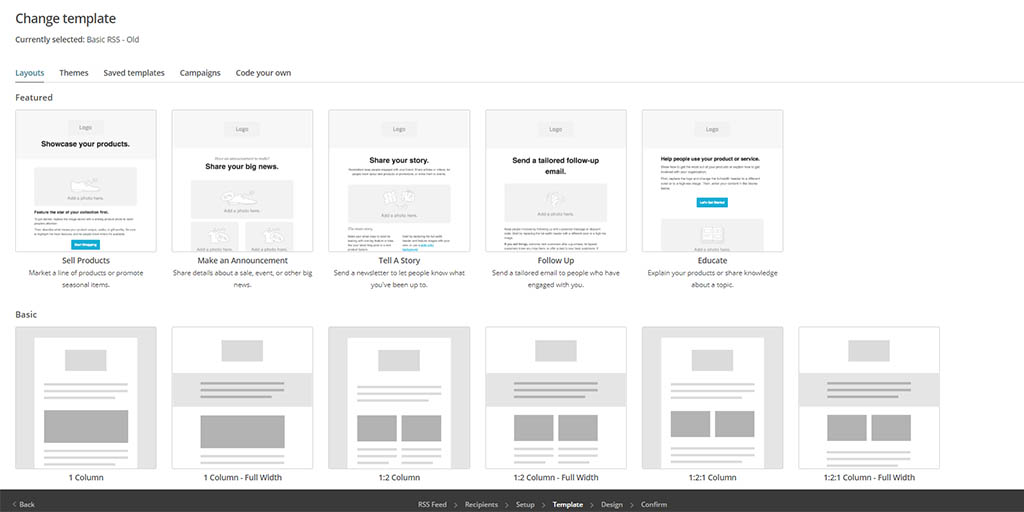 Pricing and plans
MailChimp offers different pricing plans and different add-on plans with regards to functionality. The pricing plans are mainly aimed at the number of email recipients (subscribers) and/or the number of emails sent per month.
Apart from the Forever Free plan, frequent senders with large email lists will benefit more from the Monthly plans, while infrequent senders can make use of the Pay As You Go plan. MailChimp also offers a 'Pro' add-on plan which allows for more advanced functionality.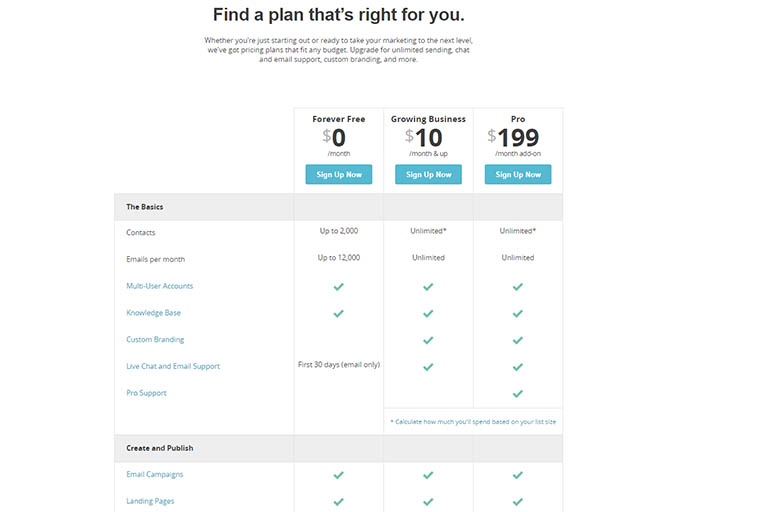 To start off with, MailChimp can be used for free up to 2 000 email recipients or up to 12 000 emails per month. Basic features for the Forever Free plan include the email designer, segmentation, marketing automation, Facebook campaigns and basic analytic reports.
When the recipient and/or the number of emails per month limit has been reached, paid-for plans (Monthly and Pay As You Go) plans need to be activated.
Pricing for the Monthly plan is related to the number of subscribers, while the pricing for the prepaid Pay As You Go plan is based on credits per email sent.
Paid for plans have additional functionality including Inbox Preview, email delivery by time zone, advanced analytics, chat, custom branding and e-commerce tools.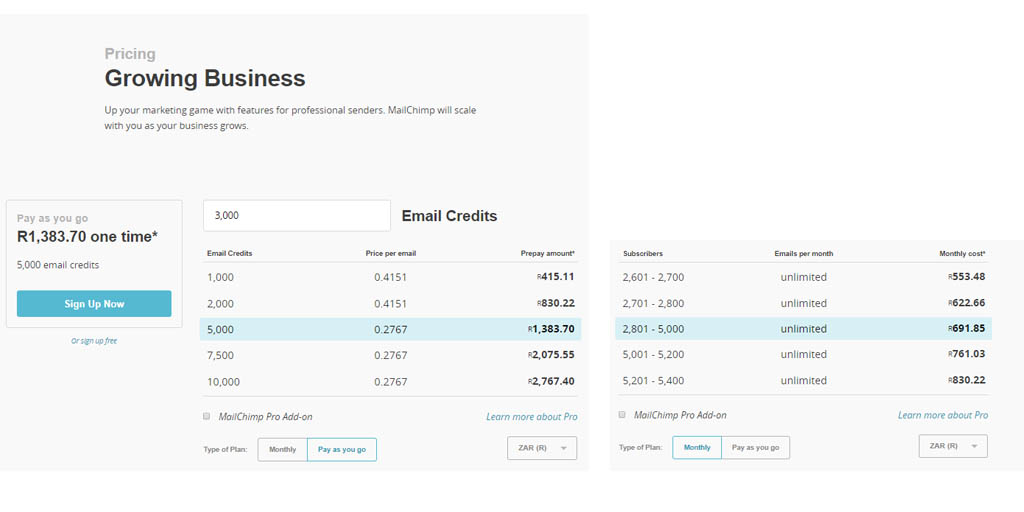 Analytics
Basic analytics are available on all the plans, but paid-for plans and add-ons plans add more advanced analytics. Basic analytics include open rate and list quality statistics.
Getting started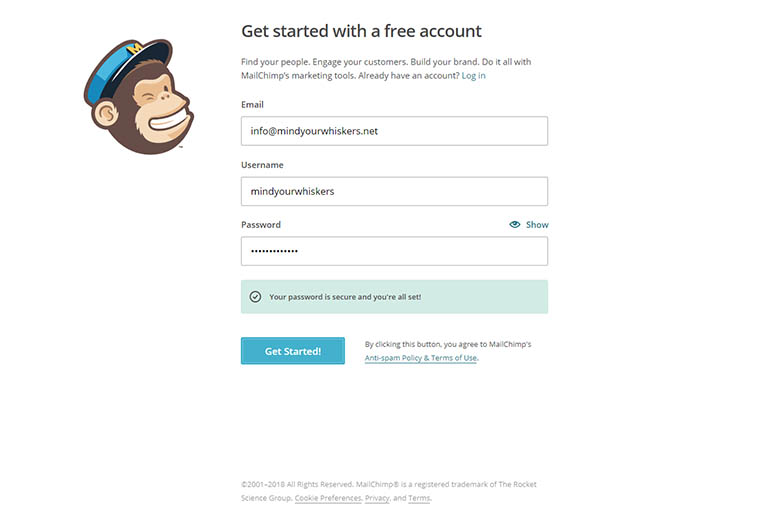 With their Forever Free plan, MailChimp is a great tool, even for smaller audiences. Getting started is as simple as having access to an email address and signing up. With their well set up guidance, they will take it from there.
Conclusion
Using MailChimp for email marketing is easy and free for beginners. They offer comprehensive marketing tools and, once configured, the email sending process is automated.